What to See & Do in Clifden and Connemara
Connemara is a sporting paradise. With our temperate climate, most of our activities can be enjoyed all year round. From water sports and scuba diving to cycling and mountain climbing, Connemara has something for everyone, young and old.
For those seeking a more relaxing activity, there is also plenty to do: sight-seeing, island hopping, fishing, sea angling, or enjoying some traditional Irish music with a pint of Guinness, just to name a few.
Connemara National Park
A must do and see activity. Some of the most spectacular vistas can be seen from any of the National park walks, which range from a half hour gentle ascent to a full climb to the peak of the Diamond Mountain, approximately 4 hours to the summit and back.
The National Park is home to Connemara ponies, wild goats and Irish deer there is also a History museum, Café, Children's playground and picnic area. They offer guided walks during the summer season. The visitor centre is open from March to October.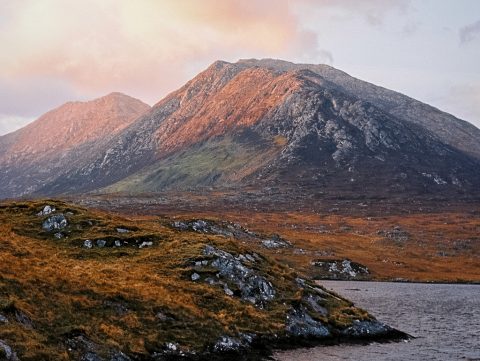 Kylemore Abbey
The world famous Benedictine Abbey, Gothic Church, Victorian Walled Gardens and Craft shop are open to the public all year around.
Events in Clifden and Connemara
Inishbofin Arts Festival (May)
Tour De Conamara (May)
Roundstone Arts Week (June/July)
Roundstone Pony Show (July)
Roundstone Regatta (July)
Clifden Regatta (July/August)
Clifden Pony Show (August)
The Omey Races (August)
Roundstone Summerfest (August)
Clifden Arts Festival (September)
Connemara Triathlon (September)
Useful links for planning your visit