Connemara is a sporting paradise. With our temperate climate, most of our activities can be enjoyed all year round. From water sports and scuba diving to cycling and mountain climbing, Connemara has something for everyone, young and old.
For those seeking a more relaxing activity, there is also plenty to do: sight-seeing, island hopping, fishing, sea angling, or enjoying some traditional Irish music with a pint of Guinness, just to name a few.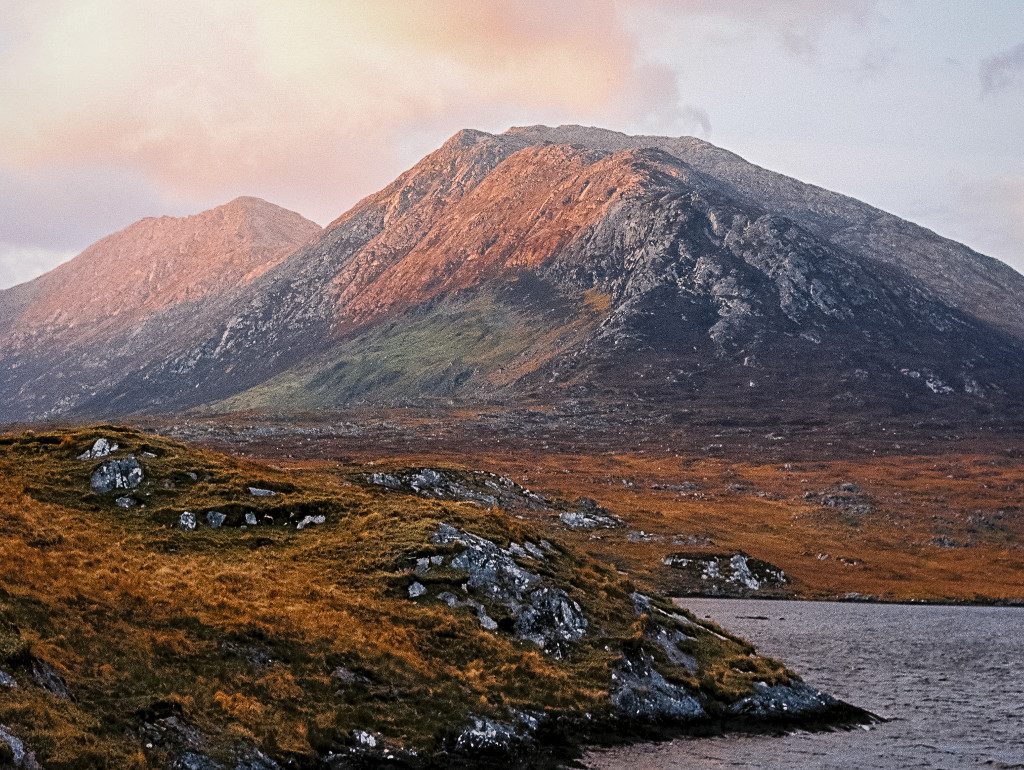 Connemara National Park
A must do and see activity. Some of the most spectacular vistas can be seen from any of the National park walks, which range from a half hour gentle ascent to a full climb to the peak of the Diamond Mountain, approximately 4 hours to the summit and back.
The National Park is home to Connemara ponies, wild goats and Irish deer there is also a History museum, Café, Children's playground and picnic area. They offer guided walks during the summer season. The visitor centre is open from March to October.
---
Kylemore Abbey
The world famous Benedictine Abbey, Gothic Church, Victorian Walled Gardens and Craft shop are open to the public all year around.
Island Hopping
Discover the Beautiful islands off the coast of Connemara. The Island Ferry leaves from Cleggan Village to Inishbofin Island – four times a day. The island has beautiful walks, beaches and ancient ruins. There are a couple of small hotels that serve lunch.
See www.inishbofinislanddiscovery.com or www.walkingconnemara.com, or for details on visiting the Aran Islands, visit www.visitaranislands.com.
Book your stay with us today
Horse Riding
number of riding schools in the area offer pony trekking or lessons for all ages.
---
Golf
Connemara Golf Club is a championship links course overlooking the Atlantic. From the testing dog leg opening hole through to the breath-taking back 9, which have been acknowledged as the "equal to any in the world." They offer very reasonable green fees all year round. Or why not use your time off to take Golf lessons with a view to improving your swing or just getting started.
---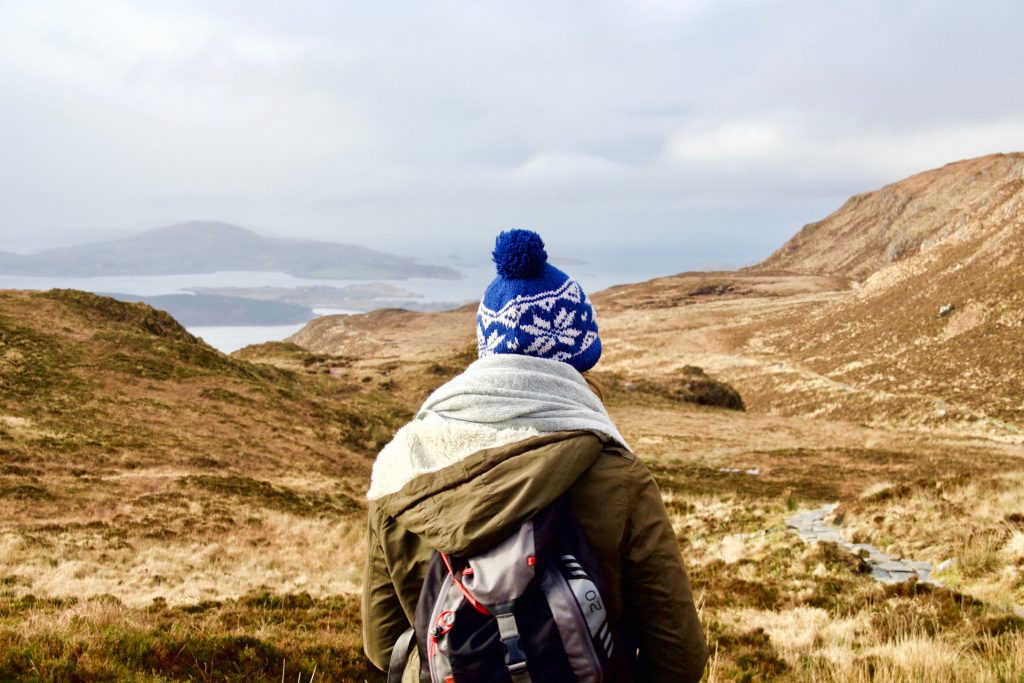 Walking in Connemara
The area is a walkers' paradise whether following a planned route or just ambling along country roads and beaches, of which there are many. You will find a folder of 20 different Connemara walks in your house or follow the Road signs around the countryside which indicate good routes for walking or cycling.
Try www.goconnemara.com for further walking information or contact Michael Gibbons of the Connemara Walking Centre for guided historic walks – very interesting. Tel: 095 21379
Bicycles can be hired throughout the year from Mannion's Shop Tel: 095 21160
---
Sailing
Whether you are sailing to Clifden or wish to go sailing, contact Clifden boat club which is located at the end of the Beach Road. They offer Sailing courses throughout the summer.
---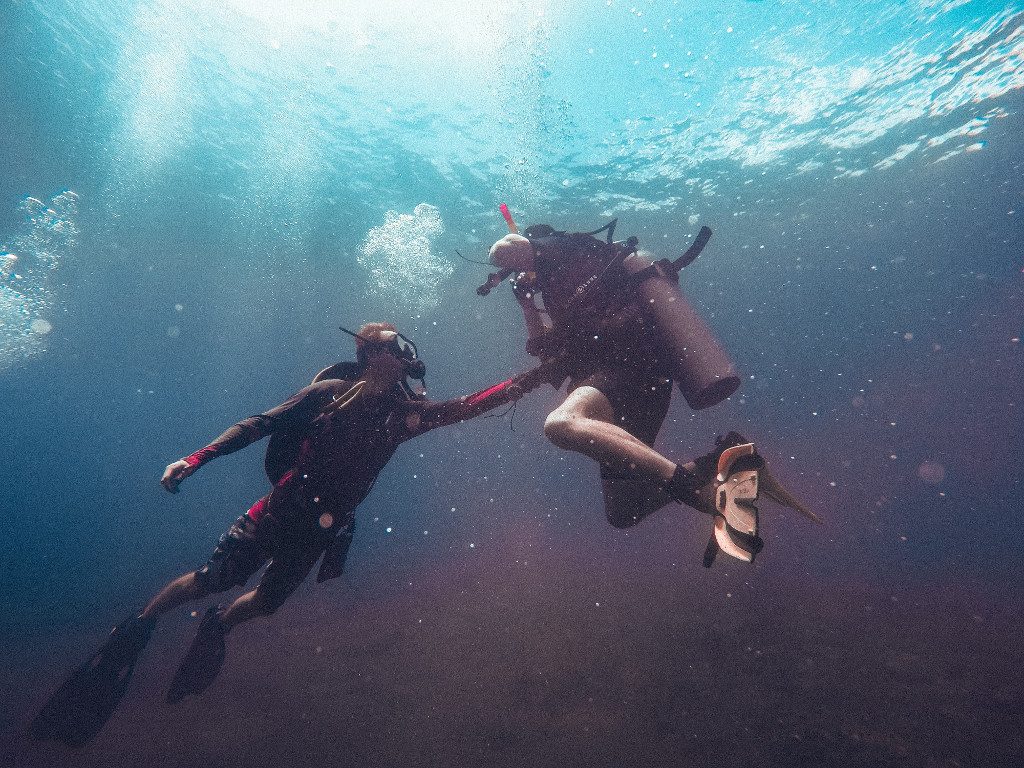 Adventure and Water Sports
Two of the country's best adventure centres are located within 30 minutes' drive from Clifden. They offer daily and weekly courses for both adults and children in sailing, windsurfing, orienteering, kayaking, rock climbing, bungee jumping, water skiing, archery, clay pigeon shooting, amongst others.
You can go scuba diving in a most beautiful area, north of Clifden. The Scuba Dive West Centre is one of the most established dive centres in the Country and offer courses for all levels.
---
Cruises and Boat Charters
The Killary Fjord Cruise is a 1.5 hour cruise along Ireland's only Fjord with an interesting talk on the history of the area. There are several sailings daily between April and October
The Brazen Hussy – For day charters around the Connemara Coast
---
Fishing
Connemara is world renowned for its fresh water and Sea fishing. Here are some useful contact details.
For daily group fishing charters leaving from the Quay in Clifden:
For fresh water fishing:
For general fishing information:
---
Spa Treatments and Beauty Salons
Spa at Delphi Lodge which (about 30 min. drive)
Spa at Abbeyglen Castle, in Clifden
Beauty Salon: Ciuin, Bridge Street, Clifden
---
Music, Theatre and Cinema
There is live music all year round in Clifden, whether it be local traditional sessions in the pubs, contemporary live bands, music festivals, Irish dancing shows, local theatre and a full arts and culture schedule. We have a small cinema and Theatre also see www.stationhousetheatre.com.
There are many other activities and sights to see -details of which are updated every season. You can easily find out about these once you arrive in Clifden by calling into our tourist Office or picking up the local free newspaper in any newsagent.
---
Upcoming Events in Clifden and Connemara
Error: invalid API key.
---
Useful Links for Planning Your Visit